Accounts Payable Automation Software for Quickbooks

When spreadsheets no longer cut it, Quickbooks is often the first choice for businesses investing in an accounting software. For teams looking to further streamline and scale their AP process, adding MineralTree TotalAP to your QuickBooks workflows can transform your business with end-to-end AP automation.
Get More Out of Quickbooks with TotalAP
TotalAP provides invoice capture, approval, and payment automation workflows, so you can reap the following benefits:
Integration with Quickbooks
MineralTree TotalAP supports popular QuickBooks packages, whether you're using standalone desktop software, a hosted Quickbooks installation, or Quickbooks Online in the cloud. MineralTree supports features critical to QuickBooks users, including 2-way invoice sync and full invoice-to-pay workflow automation. It provides a direct, API-level integration, making it easy to transfer data between Quickbooks and TotalAP.
Supported Sync features include:
Single or Multiple Companies
Invoice Capture with Item and Expense Coding
2-Way Invoice Sync
Expense allocations
Payment Account Sync
Flexible Approval and Exception Handling Workflows
In addition, the following features are also included in Quickbooks Online:
Credits and Discounts Sync
Credit application
Copy Coding for recurring invoices
Unlimited Document Sync
Multi-Currency Support for Invoices
International Payments
Best of all, TotalAP is cloud-based software that connects natively with QuickBooks and stays in sync with your General Ledger, speeding up reconciliation and month-end close.
More Resources on TotalAP for Quickbooks
Client Testimonials: The Benefits of MineralTree with Quickbooks
MineralTree's two-way sync capabilities with QuickBooks have eliminated much of the manual data entry that was taking a toll on productivity while ensuring QuickBooks remains our financial system of record.
It is amazing. The invoices now arrive online, are coded to the correct department and ready for approval and payment. I just click approve and done deal. I'm loving it.
Schedule a Demo
Wanna know more? Get in touch with our sales team to learn more about how MineralTree integrates with your Quickbooks software.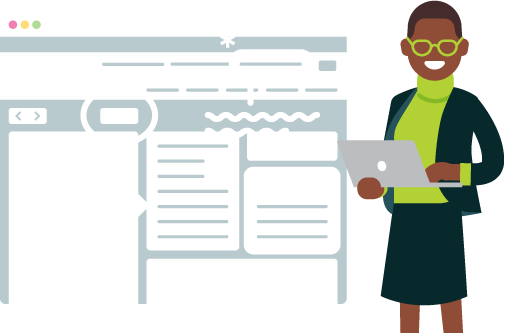 Frequently Asked Questions
What versions of Quickbooks does MineralTree support?
MineralTree supports popular Quickbooks Desktop packages including Pro/Pro Plus, Premier/Premier Plus, and Enterprise. For Quickbooks Online, MineralTree supports Essentials, Plus, and Advanced monthly plans.
Can You Integrate AP invoices into Quickbooks?
Yes, the easiest way to integrate AP invoices is through an AP automation software. With a platform, like MineralTree, you benefit from two-way sync where both systems are updated based on new information. With our platform, you can easily capture invoice information via OCR technology and human review, ensuring 99.5% accuracy.
Does Quickbooks Have AP Automation?
While Quickbooks does have modules that can automate parts of the AP process, an end-to-end automated workflow can only be achieved with the assistance of an AP automation platform. A solution, like MineralTree's TotalAP, will integrate seamlessly with your ERP system, so that your information remains accurate while making the entire process more efficient.