Oracle ERP Cloud AP Automation Solution
Oracle Enterprise Resource Planning (ERP) Cloud helps companies accelerate efficiency across all business units by leveraging built-in machine learning for predictive planning and forecasting. Organizations that turn to Oracle ERP Cloud as their system of record often adopt new processes and business models quickly to reduce costs, streamline AP processes, and innovate faster. Leveraging an AP automation system is a great way for companies to maximize the return on investment for their enterprise resource planning system.
Sync Capabilities with Oracle ERP Cloud
TotalAP directly integrates with Oracle ERP Cloud, enabling real-time communication between the two systems. By leveraging DataEnrich, TotalAP Enterprise can enhance its invoice records by automatically populating vendor details, invoice payment terms, and invoice due-date, and matches the data to purchase orders (POs) during invoice capture.
TotalAP Enterprise also processes records in a way that minimizes errors before transferring them to Oracle ERP Cloud so there is only one application needed to process invoice records. During invoice processing, AP teams can monitor and resolve errors, including:
PO tolerances
Duplicate invoice
Charge account code missing
Project coding missing
Tax code missing
As a result, TotalAP Enterprise safeguards businesses against potential duplicate payments, invoice fraud, or transaction posting errors.
Schedule a Demo
Looking to learn more? Let's get you in touch with one of our awesome reps.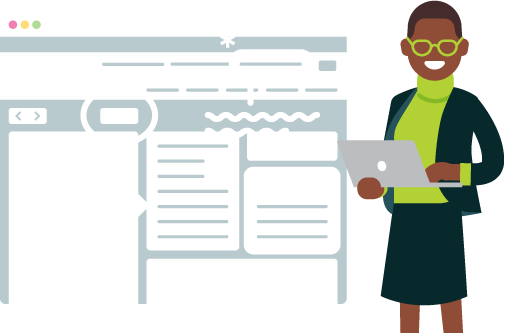 Frequently Asked Questions
How is Oracle Used for Accounts Payable?
Oracle is used to help many aspects of the accounts payable process including, invoice and payment processing, vendor management, and provides useful insights into reporting and analytics.
What is the Payment Process in Oracle ERP Cloud?
The payment process in Oracle ERP Cloud can be defined as a set of payment batches to pay vendor invoices. The payment process in Oracle ERP Cloud includes invoice entry, invoice approval, selecting payment choice, payment processing, payment reconciliation, and reporting.
What Other ERP Systems does MineralTree work with?
MineralTree's TotalAP Enterprise solution integrates with hundreds of the leading ERP systems, whether you're a non-profit, growing business, or large enterprise. Here are just a few of the many ERPs we support: Oracle (NetSuite, E-Business Suite, and JD Edwards EnterpriseOne), SAP, Microsoft Dynamics and many more. As a result, MineralTree can scale with your business, no matter the ERP.
My organization utilizes JD Edwards EnterpriseOne along with other ERPs
TotalAP Enterprise does work with multi-ERP environments providing centralized AP processing across multiple ERPs and business units. Whether it's a 2-way synchronization with a legacy ERP or integration via a data warehouse supporting multiple ERPs across several global subsidiaries, TotalAP Enterprise is purpose-built to tackle any level of complexity.