AP Automation Software for Sage Intacct
For mid-market companies looking to jumpstart back-office transformation, Sage Intacct has been the logical choice to better manage finances, operations, and people. Adding MineralTree TotalAP to your Intacct environment helps ensure that your back office can meet your digital transformation goals without adding headcount.

Get More Out of Sage Intacct with TotalAP
TotalAP streamlines invoice capture, approval, and payment automation workflows, so you can reap the following benefits:
TotalAP: Seamless 2-Way Sync with Sage Intacct
MineralTree TotalAP provides direct, API-level integration and seamless 2-way sync with your Sage Intacct ERP, enabling full AP automation & GL functionality between your accounting system and our software. TotalAP is also built with deep API-level connections to ensure data is always in sync and tested against the latest Intacct releases.
Supported sync features include:
Single account or multi-entity support
2-way and 3-way receipt-based Auto PO Matching
2-way Invoice Sync with full PO-to-Invoice Reconciliation
Flexible approval workflows and exception handling workflows
Payment Account Integration
Multi-Currency Support for International Payments
2-way Payment Authorization & Reconciliation
Unlimited document storage
1099 Designation
Regardless of your environment, TotalAP provides multiple configuration options for managing integration at the account level, subsidiary level, or as a mixed/multi-entity environment.
Step-by-Step Integration Process
Getting started with TotalAP is easy! In fact, our direct ERP integration process guarantees that you can be up and running in a matter of hours with these 3 steps:
1
Meet with your dedicated Implementation Manager to confirm how you would like your TotalAP company configured (multi-entity, user roles and permissions, etc.)
2
Add MineralTree to the Web Services authorizations in your Sage Intacct account.
3
Click "Connect to Intacct" in the MineralTree application and select your company, and entity if appropriate
Client Testimonials: AP Automation & The Combined Power of MineralTree and Sage Intacct
Thanks to MineralTree's direct API integration, we were able to get up and running quickly while keeping everything in sync with Intacct.
We can now easily manage accounts payable by auto-routing approvals, scheduling payments ahead of time and supporting our mission to go paperless – and it's all synced with our Intacct ERP.
Interested in learning more?
We'd love to connect! Let's set up a meeting with one of our knowledgable reps to get started.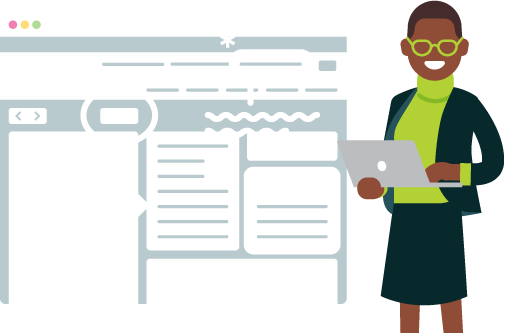 Frequently Asked Questions
Can You Integrate AP invoices into Sage Intacct?
Yes! The best way to integrate AP invoices is through an AP automation software. With a solution, like MineralTree, you benefit from two-way sync where both systems are updated based on new information. Not to mention, our platform ensures 99.5% accuracy on invoice capture with our Optical Character Recognition (OCR) technology and human review.
How Does Automated Accounts Payable Work?
AP automation is the process of capturing invoice data, approving invoices, paying vendors, and executing payments in an automated manner. For AP teams interested in AP automation, partnering with a platform like MineralTree will make it easy. Setting up the platform does not require additional IT resources and can be done quickly. Additionally, our platform easily integrates with a range of ERP systems, including Sage Intacct.
Does Sage Intacct Have AP Automation?
Sage Intacct does have the ability to automate certain parts of the accounts payable process; however, to best achieve a streamlined and automated end-to-end AP process, it's best to leverage an end-to-end AP automation solution. MineralTree's TotalAP easily integrates into your ERP system, so that your information remains accurate while making the entire AP process more efficient.