Oracle NetSuite AP Automation: Integrate TotalAP with Your ERP
For businesses looking for a modern, cloud-based accounting system, Oracle NetSuite leads the field as one of the first ERP systems built for the cloud from the ground up with unsurpassed capability, scalability and global reach.
Adding MineralTree TotalAP to your NetSuite environment helps ensure that your back office can meet your digital transformation goals while scaling to meet your growth needs. Automating Accounts Payable with streamlined invoice approval and payment workflows will maximize the value of your NetSuite investment and accelerate your ROI.
TotalAP is a Built for NetSuite certified Hybrid SuiteApp, with deep integration to ensure data is always in sync and tested against the latest NetSuite releases. TotalAP supports many of the features critical to NetSuite users, including multi-currency support for international payments. Credits created in NetSuite can be applied directly to invoices in TotalAP, with payments and balances synchronized with your ERP.
Get More Out of NetSuite with TotalAP
TotalAP provides invoice capture, approval and payment automation workflows, so you can reap the following benefits:
Regardless of your NetSuite environment, TotalAP is the only AP automation solution that provides multiple configuration options for managing integration at the account level, subsidiary level, or a mixed/multi-entity environment. Supported Sync features include:
Account, Subsidiary or Multi-entity Configuration Support
Multi-Currency Support for International Payments
Payment Account Integration
Custom Fields and Custom Segments
Automated PO Matching (Items and Expenses)
Credit application and Discounts
Expense allocations
Unlimited document syncing with PDF support
2-Way Invoice Syncing
2-Way Payment Authorization & Reconciliation
Client Testimonials: AP Automation & The Combined Power of MineralTree and NetSuite
This two-way integration was so critical that it would have been a non-starter for any vendor that couldn't offer it.
The bidirectional sync is a tremendous help because as we're working in MineralTree, the changes we're making are updated in NetSuite, and vice versa.
Schedule a Demo
Wanna know more? Get in touch with our sales team to learn more about how MineralTree integrates with your NetSuite software.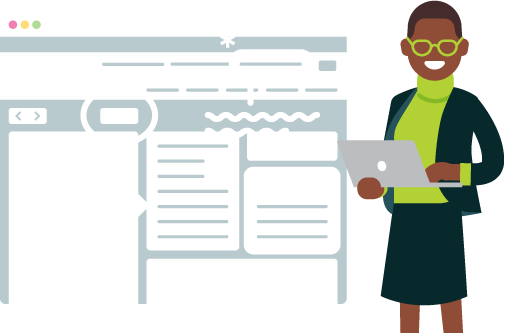 Frequently Asked Questions
How Does Automated Accounts Payable Work?
AP automation is the process of capturing invoice data, approving invoices, paying vendors, and executing payments in an automated manner. For AP teams interested in AP automation, partnering with a platform like MineralTree will make it easy. Setting up the platform does not require additional IT resources and can be done quickly. Additionally, our platform easily integrates with a range of ERP systems, including NetSuite.
Does Netsuite Have AP Automation?
NetSuite has tools and modules available to automate parts of the AP process. However, an end-to-end AP automation solution will enhance these capabilities, to further streamline your AP process, reduce errors, and provide greater visibility into invoice payments. MineralTree will integrate seamlessly, maintaining NetSuite as your accounting system of record while making the entire AP process more efficient.