What is Invoice to Pay?
MineralTree Invoice to Pay allows you to automate and optimize each phase of an invoice's journey to suit your team's existing workflow and specific company needs.
No more manual invoice coding and entry. Your vendors send their invoices to a designated email (or you have the option to upload the invoices yourself) and MineralTree extracts the header and line-level invoice details using OCR technology and human review. All data syncs with your ERP for consistency between platforms.
With MineralTree, you can route invoices to the appropriate personnel for online review and approval. You can even set "Approval Rules" for certain attributes (like vendor, for example) so that you don't have to tell MineralTree every time who needs to approve the invoice before moving on to the next step.
Your time is too valuable to use it chasing down signatures. Get the 'go-aheads' you need easily and securely by managing payment authorizations through MineralTree. With 2-factor authentication, segregation of duties, and other security features, you can be sure your team is taking the necessary precautions to avoid fraudulent activity.
With MineralTree, you can schedule and complete all your payments from one place. Additionally, by upgrading & optimizing your payment methods you can see faster completion times, better security, and even earn rebates by taking advantage of MineralTree's virtual card option!
Let's Compare Top AP Automation Providers
These ratings are calculated from real user reviews collected by G2.com.
Why automate at all?
Save Money & Generate Cash
You read it right– your AP department has the potential to become a profit center by using modern payment methods to earn rebates and discounts rather than paying upwards of $10 per check.
Increase Efficiency & Fuel Business Growth
 Scaling your business without automated AP is an uphill battle, to say the least. Automation allows you to process invoices faster and at a higher quality without onboarding more personnel.
Bolster Security & Mitigate Fraud
Nobody wants their company to be the next fraud-related headline. By automating your processes with two-factor authentication, segregation of duties, and more, you can be sure you're taking the necessary precautions.
Our Clients Love MineralTree
We've grown from 4 centers to 30+ and from 3,000 invoices a year to over 10,000—all in just two short years and without growing our team. There is no chance that we could do all of this without MineralTree.
Implementing MineralTree was easy, we had the solution up and running inside of a month and we were running at a functional level within 45 days. And nearly immediately the chaos was removed from the equation.
The MineralTree solution has become an integral part of cCare's AP process and has made every step faster and easier, so we can all do our jobs better and find new ways to contribute to the company's success.
[MineralTree] integrated with our accounting system and it could take an invoice all the way to payment. It automatically made us accrual day one when we turned it on with an integration into GP.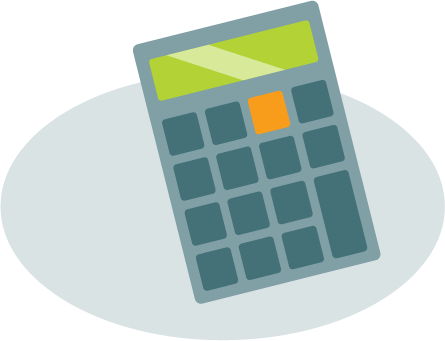 Calculate Your ROI
One of the biggest considerations when automating is if there's room in your budget. Try our ROI calculator to play around with the numbers in real-time and get a feel for just how quickly you might see a return on your investment.
Dig Even Deeper
Part of understanding the benefits of AP Automation is first understanding the major building blocks.
You might have questions, we have answers
What accounting systems do you support?
MineralTree can integrate with hundreds of the leading ERPs and Accounting Systems. Here are just a few of the many ERPs we support: Oracle NetSuite, Intuit Quickbooks, Xero, Microsoft Great Plains, & Sage Intacct.
What is a virtual card?
A Virtual Card is a randomized 16-digit number that is authorized for a specific payment amount. The number, or "token," can only be charged once, and only for the exact amount specified. Virtual Cards are by far the most secure and cost-effective option when paying your vendors. You can also earn rebates on every successful payment made with MineralTree's virtual card.
How do vendors get updated when payments are sent out?
MineralTree sends your vendors a remittance email with details of the payment and associated invoices.
How much does it cost? Do you have a pricing list available?
Our pricing is all-inclusive. And, there are no user fees, transaction fees, or workflow configuration fees. You pay a fixed monthly or annual fee that is based on your volume of invoices and payments. Contact us to get a price quote for your business.
I only want to automate payments- is that possible? How much does it cost?
Your business can automate payments-only with MineralTree, although we encourage automating the entire process, end-to-end, for your benefit. To learn more about pricing, please contact us.