Scalable controls that underpin your accounts payable process provide continuous protection from fraud.
In today's world of B2B payments, no company should consider themselves safe from payments fraud. According to the AFP, a record 78% of businesses were impacted by payments fraud last year, continuing a five-year trend of increased fraud exposure.
If that isn't alarming enough, more than three out of every 10 instances of payments fraud have involved hired and trusted employees. With businesses facing a continuous threat of fraud coming from within their organization, as well as a growing number of invoices arriving each passing day, it feels as though they are standing at a crossroads – choosing between simplicity and security.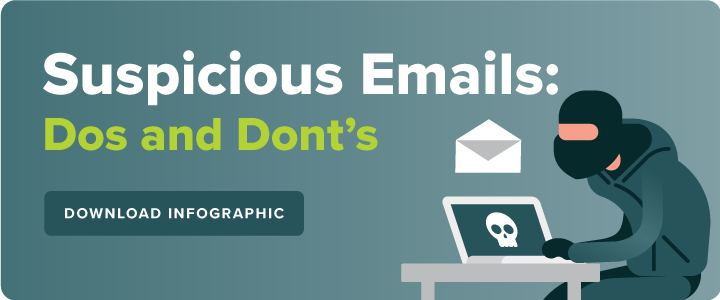 While consolidating all accounts payable responsibilities into one person's role may simplify the vendor payment process for the accounting team, it also makes it easy for that employee to go unchecked, committing fraud on a regular basis.
Then, there's the other 65% of fraud that has been coming from outside of businesses. Tactics like overcharging, business email compromise, and money muling can easily go undetected, with the damage done before teams even realize what has happened.
Automating accounts payable gives accounting teams both simplicity and security by building scalable payments controls into the process of paying every vendor invoice every day. These controls discourage attempts at internal fraud while tightening up security against external fraud simultaneously. Here is how it works:


1. AP Automation will centralize all accounts payable activity
Much of the vulnerability to fraud that businesses face is created by the disorder that is inherent in a decentralized AP process. If invoices are getting paid by multiple employees or from numerous office locations, there are multiple doorways for fake invoices to travel through.
In addition, it's challenging for anybody to keep up to date at all times with what is getting paid by everyone in every location. Decentralized accounts payable drastically limits visibility into who is getting paid for what, making it easy for both internal and external fraud schemes to thrive.
In automated accounts payable processes, all invoices travel through one online process, giving accounting managers complete visibility into every payment, at every step of the process. This visibility enables them to easily identify suspicious payments and go through any necessary verifications before any fraudulent payments are released.


2. AP Automation will build payment controls into the AP process
Automating accounts payable will set up automated payment controls that protect your company from payments fraud without any second thought. Here are a few of the tools that AP Automation solutions are designed to establish:
Segregation of Duties
The same principle of checks and balances that is keeping the United States government under control is also leveraged seamlessly in automated accounts payable processes.
AP Automation solutions set up separate roles for managers, approvers, and authorizers. This separation blocks internal fraud by preventing any payment from getting released without verification from other employees.
Dual-Factor Authentication
Even with Segregation of Duties set up, this control is still only as strong as your company's password protection. AP Automation ensures that every employee involved with AP is protected from account takeovers with Dual-Factor Authentication.
Dual-Factor Authentication adds another layer of security by requiring employees to enter a unique security code that they receive via text or email every time they release funds.
Positive Pay Files
AP Automation also employs the use of Positive Pay Files. These automated fraud detection tools transmit a file of all issued checks to corresponding banks each day, enabling them to verify every check payment is authorized.


3. AP Automation makes it easy to shift spend away from paper checks
With the #1 target of fraudsters being check payments, impacting 74% of finance professionals, wire payments have also quickly emerged as a close second-most-risky method.
AP Automation provides accounting teams with easier access to electronic payment methods, including built-in virtual card payment options with payment tokenization, enabling them to move away from these riskier payment methods. With the process of selecting a preferred payment method built into AP Automation platforms, accounting managers can easily queue up multiple payments across a variety of payment methods.

Curious to see what your AP process looks like with automation? Contact MineralTree for a personalized demo!